---

Vibrant Caribbean colors inspire artists here,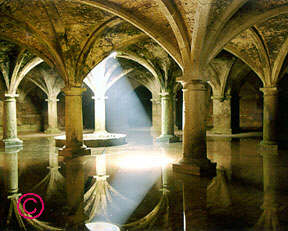 and St. Thomas is well known for its colony of artists specializing in oils, acrylics, water colors, and sculpture in local woods, metals and stone. Original works, limited editions, and prints are all available at local galleries, and are exempt from customs duty, therefore not affecting your $1,200 duty free allowance! Don't worry about carrying back a larger work -- these artists are so popular the local shippers know exactly how to securely pack and ship these art treasures!
Virgin Islands Native Foods - St. John USVI

Traditional local West Indian dishes are a mixture of African and European heritage with a large dousing of good old fashion imagination thrown in. Some traditional dishes were passed down from plantation days when slaves were customarily required to obtain their food from gardens they cultivated in what little free time they had. Extra produce was sold on Sundays to generate income. Following Emancipation, the few hundred persons who continued to live here learned to survive by "getting by" with what was available locally. Sweet potatoes, yams, pumpkins (yellow squash), peas, fish, turtles, whelks, conchs and livestock formed the basic ingredients of their diet.
USVI Holidays - St. John

THREE KINGS DAY (January 6)

TRANSFER DAY (March 31)
Commemorates the sale of the Virgin Islands to the United States

ST. JOHN FESTIVAL (June-July)
Thirty-day holiday encompassing Organic Act Day (third Monday in June), Carnival (1st week of July) and Emancipation Day (July 3rd).

HURRICANE SUPPLICATION DAY (4th Monday in July)

LOCAL THANKSGIVING (3rd Monday in October)

---